Today, the Apple Store at the American Dream mall had its grand opening. American Dream, located in East Rutherford, New Jersey, is the second largest mall in the United States.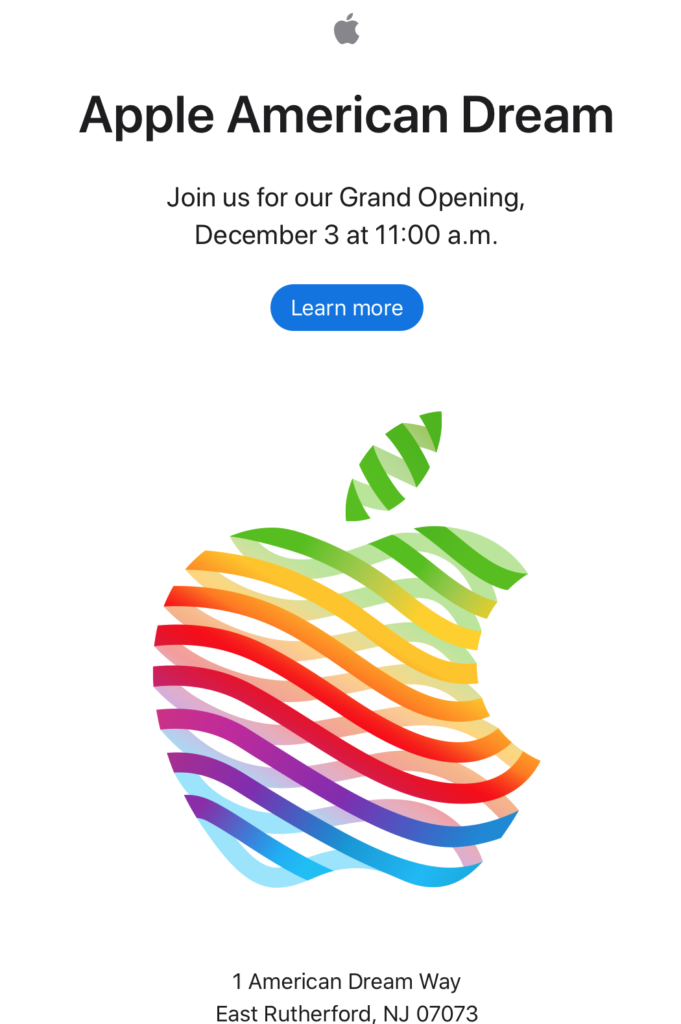 The store was scheduled to open at 11am, but they opened a few minutes early. Apple always gives a free gift to attendees (shirts, books, posters). This time, it was a tote bag with the Apple logo. It didn't have the location which is unusual. Seemed rather generic.
There were 100 people in line when it opened. The line grew as more and more mall-goers noticed the line.
Many employees from other Apple locations cut the line. I've seen this a lot in New York City. One guy will be in line, then his coworkers show up and join him. The entitled people behind me were from the Willowbrook Mall location.
I got introduced to Craig, Apple's "Market Leader." He's been at Apple ten years and has been part of all the Apple Store openings in the area.
An American Dream Apple Store employee told me this is the only new Apple Store in the US this year.